Spring – Saturday Coed League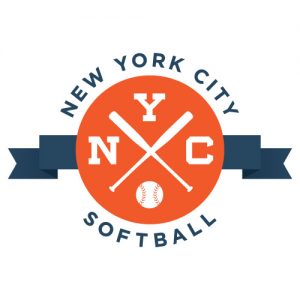 CURRENT SEASON – STANDINGS/SCHEDULE
Find individual team schedule's by clicking on your team name below, or the

full league schedule here.
League tiebreakers –
Head to head result
Better record against common opponents
Fewest runs against
Highest run differential
League News:
Spaces are limited, sign up your team today.
If you have any questions, please contact matt@nycsoftballleague.com.
League Dates:
The leagues starts up Saturday, March 16th and runs through June 15th (including playoffs and rainout dates).
Locations and Times:
Our Spring Saturday Co-ed League takes place at Central Park North Meadow and Great Lawn (March games at Riverside Park). The fields are located just north of 97th Street.
Game times range from 9 am – 7 pm. Teams will be able to submit preferred game times during registration. We will work to get the majority of your games scheduled during your preferred time range, but time requests can't be guaranteed.
Basic Rules:
Ten players in the field, three women in the field at all times.
Less than three women results in automatic outs and women missing in the field can't be replaced by men.
All players in the field must bat and all batters must play at least one inning in the field.
Pitching arc is four to ten feet and must cross between front shoulder and back knee.
Underhand slow pitch: No high arch, no quick pitch, and no flat pitching.
For a full list of rules click on the rules link on the homepage.
Free Agent Notes:
If you are signing up with a friend or small group of players you'll be able to include that information during sign up to ensure you are all placed on the same roster.
Pricing*:
On or before January 28th – 
Team -$1340
Individual -$110
January 29th or later –
Team – $1440
Individual – $120
February 12th or later –
Team – $1540
Individual – $130
*Teams must be paid in full by the deadline for discount pricing. For split fee registration additional fees are applied to all players that pay after the listed deadlines.
Want to save $40 off your team sign up? – Contact matt@nycsoftballleague.com about alternative payment methods that waive your $40 processing fee –  Venmo (save processing and get an additional $20 off via Venmo), Paypal, Chase Quickpay, or check payments. Sorry, we can't offer this discount for free agent sign ups.
Refund Policy – 
Before March 9th – 100% (minus shirt cost if already ordered)
March 9th thru March 15th – 50%
March 16th or later – No Refunds
With your purchase:
8 Regular Season Games
Playoffs for qualifying teams (number of teams dependent on league size)
Umpire fee
Bases (home teams provides the game ball)
Flexible scheduling
League T-shirt (customizable upon request, info included on introduction email)
Go To Top